Shiftu Technology is a leading bulk SMS provider that enables you with an integrated solution for sending SMS messages in bulk. It provides a web-based SMS management system which is extremely intuitive and functional way to send individualised, bulk text messages in bulk.
For business enterprises, Shiftu technology is a Bulk SMS Service Provider Company which offers comprehensive, cost effective, fully customized and personified messaging platform. We ensure that our customers get the most reliable business SMS service possible. Our SMS gateway is connected to all the mobile networks and gives us an international presence.
SMS is an effective marketing tool. A lot of businesses are getting benefited results in the form of sales from bulk SMS marketing. Whether you are a large, or small to medium sized business, sending SMS or SMS marketing can be a great benefit for you.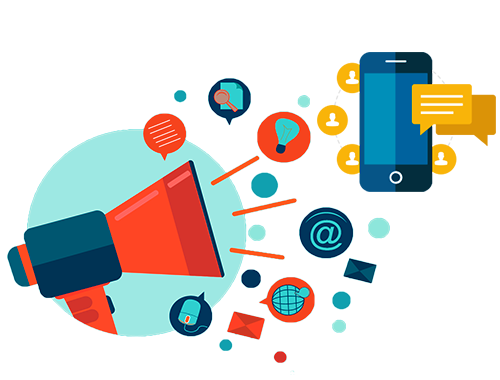 WHAT WE DO
We always like to go beyond just sending messages. We're deep into business and case analysis. We want to find opportunities that will add value to tight budgets. Our Bulk SMS customers benefit from the economies of scale through greater purchasing power of higher volumes, and so find out our most competitive prices, Email us at [email protected] for a quotation.
Bulk SMS
Some key features of Bulk SMS are as follows
Web based admin panel
Real time delivery reports
Reliable, scalable, secure & low cost service
All network coverage
Unicode language facility
API integration
High priority SMS routes
Load Sharing or Redundant Networks
No hidden charges or set up or maintenance fees
Excellent support
Bulk SMS service
Our Bulk SMS service can be extensively used for various functionalities
Lead generation: Generate leads through SMS campaigning.
Brand Promotion: Strengthen your brand through officialised messages to your clients.
Sales Promotion: Increase margins and maximize your sales profits by SMS.
Future analysis: Analyse your campaigns through detailed reports.
Campaign tracking: Track your campaigns status by our innovative web panel.
Sales tracking: Track your increased sales through our advanced SMS campaigning.