Manage all your products & services with Shiftu Technology's Inventory Management Software and get instantly informed about the stocks, purchases and invoices. Shiftu's Inventory Management software allows you to allocate and reserve products against your orders. You can even print reports of all about your orders, stocks and payments.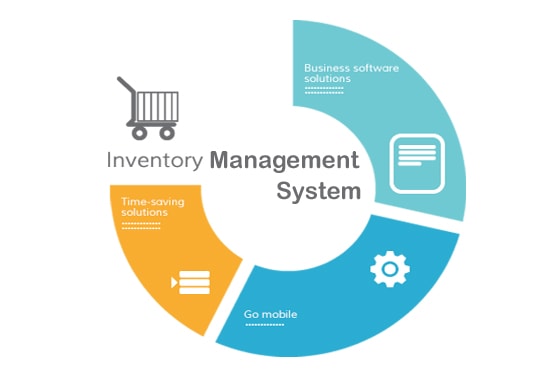 Some of the modules covered are:
Call us today on 0674 6008111 and know how Shiftu can streamline your operation and improve your ROI.
The key features of Shiftu's Inventory Management software are:
Real-time, detailed visibility into inventory control and supply chain management
Excellent control of stock levels with increased operational efficiency.
Increased product margins by effectively price management.
Streamline requisition and improved collaboration with vendors
Track costs and eliminated purchase errors
Optimized Manufacturing Process
Generate inventory list, Order Quantity list
Inventory items quantities and manufacturer lot tracking for Updates
Payable forms, inventory reports and income balance sheet for annual reviews
Generate the purchase orders and add the new arrival items to the inventory list
Save all your suppliers information and their products list in database
Products order and expiration tracking.
Monitoring product information based on product ordering status.
Managing products by product locations tracking
Keep a track of employee information and their sales record
Contact management features for customer tracking
Integrated Outlook email and contact feature
Generate report for all sales record, purchase order record and inventory list
Benefits
Accurate inventory information at any instant anywhere to resist in competitive market.
Time saving by our pre-designed inventory management software
NO set up charges or licence fees or hidden cost.
Reduce stock shortages by setting re-order tolerance levels
Avoid buying other expensive tools
Reports:
Print pricelists of products.
Stock reports
Inventory reports
Retail pricing reports.
Customer Relationship Management:
Storing customer details
Viewing previous order history.
Email and SMS replies to customers
Importing customer lists from excel sheet
Keeping records of supplier details
Quotations:
Quick creation of professional quotations
Printing quotation and exports to clients as PDFs.
Adding printable comments on comment space
Tracking quotation status.
Turning quotations into orders on a single click.
Orders:
Turn quotations into orders at a single click.
Track your orders status.
Track your payment status instantly.
POS (Point Of Sales): POS plug in
Barcode scanner
Printing money receipt
Customized shop front.
Purchasing:
Easily record and manage purchases.
Create purchase orders
Export orders as PDF.
Check stocks and update stock levels automatically.
Track and search products by serial numbers.
Notification:
Powerful and instant notification
Built in messaging system
Auto Email updates on every activity update
Security:
Authorized access to every section
Hierarchical users system
Integrates security systems
Detailed audit trails
Knowledgebase:
Built in knowledgebase
Centralised depository of valuable business knowledge.
Multiple Currencies:
Support multiple worldwide currencies
Updated conversion information