MOVING TO THE CLOUD? WE CAN HELP!
shiftu technology, a cloud based professional solution provider,offers applications and professional services to small,middle and enterprise level businesses. Our team of certified professionals brings the expertise, experience and dedication needed to create custom and robust solutions in cloud based platforms like Salesforce.com, Google Apps.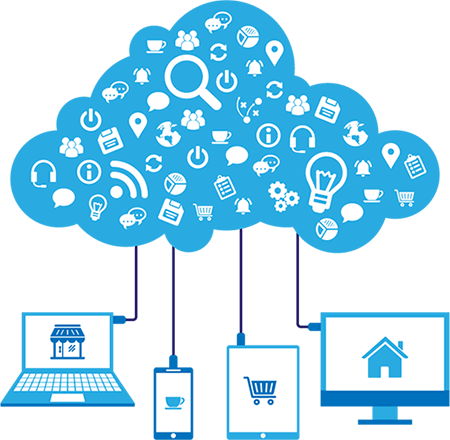 Salesforce Services (Customization)
Salesforce Certified DeveloperIf you need to adapt Salesforce functionality to your company's existing processes and workflows or improve them so as to make them more efficient and effective,we will help you customize your Salesforce experience. We can customize and personalize your existing Salesforce.com CRM solution according to your business needs. Additionally we can also help on Mashup web page development.
Custom Application Development
You can include advanced automation functions or expand on the functionality of your existing Salesforce CRM solution through powerful custom application development. We can create Visualforce pages, Apex classes, S-controls, Triggers, Views, Page Layouts, Workflows and generate different kinds of reports and dashboards according to your needs.We offer a range of custom development solutions to suit your business needs including cloud application solutions development on Force.com development platform. We have developed projects using Salesforce.com Products such as Sales Cloud, Service Cloud, Force.com and Chatter. We have also integrated them with mobile apps to generate productivity and faster business results and adoption. We can develop app following the App- Exchange security guideline. We have good exposure in Email Services, Packaging (Managed & Unmanaged),and Deployment through Force.com IDE or Eclipse Force.com plugin and change set.
Integration
We provide secure, reliable, seamless and scalable integration of Salesforce.com with your organization's on-premise applications (such as ERP, Databases, Legacy systems, Website, Accounting, Inventory, Order Management, Flat files, XML files, etc.) and external cloud services (such as Amazon Web Services, Google AppEngine, etc.). Also we build web services (both SOAP and RESTful) in Salesforce, which helps third-party application to exchange information with Salesforce.
Migration (Administration / Support)
We can help on various administrative activities, such as Site Domain Registration & Setup Administration, Site Template, Public Access Management, Trust IP Range, Visualforce & Apex Access, Profile Setting, Login Settings, Activation & Deactivation, etc. We can also help on publishing app on App-Exchange.