The Shiftu Technology's Digital media management software is built for real-time, management of modern digital marketing. Our software automates the key aspects of content creation, production, localization, and distribution so that our clients can create a customer experience that is consistent, target oriented, and evolving across every needs of the organization. With Shiftu's media management software, you can effectively manage all types of digital media assets; streamline the production of content and publications for print, websites, social media, and other devices; and automate workflows to easily extend your reach to customers round the globe. Our broad platform focuses on the following segments: Media Asset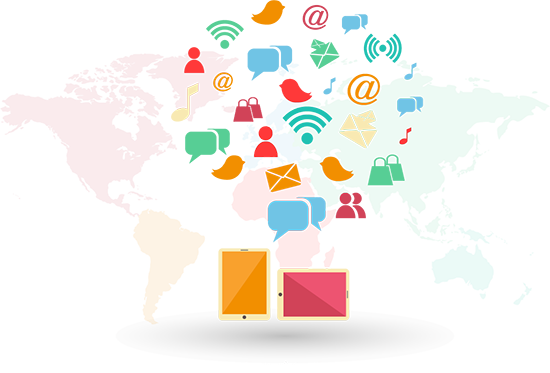 Media Asset
Shiftu's fully integrated Digital Media Management solution enables companies to create, manage, archive organization while driving new revenue streams and realizing operational efficiencies.
Call now for demo. 0674 6008111.
Management module
Manages all your digital contents.
Centralized depository of all contents.
Access to media assets from all devices.
Improved staff collaboration.
Improved productivity.
Central, easy-to-use system.
IP Rights and Access Management module.
Speed up publishing cycles
System-based process optimization.
Management of user access and process control.
Automated operation management.
More revenue generation at work.
Content Publishing module:
Media independent production of contents.
Quick delivery across multiple channels.
Time- and labor-intensive processes automation of content.
Flexible and simultaneous publishing of content.
Fast and easy content management for all channels.
Production Management module:
Enabling creativity and productivity co-existence
Exploiting new format opportunities
Reduced time-to-air
Lowered cost-to-air
Broadened system interoperability
Sales and Marketing Analysis module:
Finance Budgeting
Revenue management
Billing management
Supply Chain Management of forecasting Video
Office Automation
IT Architecture & Infrastructure
evaluation Media Archiving module:
Capturing value and providing access
Supports content protection strategy
Managing the essence cost effectively
Providing authorizes access to archived material
Content Distribution and Content Monetization module:
Saves transportation and distribution costs
Automating the media supply chain
Multi directional and high-speed data exchanges
Provides support for field or hub operations
Value Proposition management module:
Effective lifetime monitoring of content
Highly scalable platform with ingestion and trans-coding
Customized distribution workflows ü Real-time capability for handling diverse delivery channels.
Streamlining digital operations
Fully automated workflow for all operations
Digital entertainment studios, broadcasting companies and post-production houses can use Shiftu's Digital Media Management software and benefit from the ability to:
Store and re-use digital assets for future use.
Authorized level access to content across the enterprise.
Enhance business decisions.
Identify and leverage new business models.
Visual previews of assets, searching assets.
Managing access rights based on user groups.
Automated processes for operation.
Workflows for managing and monitoring entire operation.
Easily communicating deadlines, tasks and reviews etc.
Separates files for maximum media independence.
Automatic file versioning and ability to view editing history.
Import / export of data through software.
Centrally managed data collection with notes.
Integrated product information.
Run scheduled archive on remote files at regular intervals
24/7 technical support for variety of applications
Use integrated plug-ins and extensions.
Predefined templates with visual placeholders.
Expanded publishing options with an integrated newsletter function.
Give updates to popular social media platforms.
Easily view, analyze and report on all projects.