Enterprise Resource Planning
Enterprise Resource Planning or ERP is an industry term for the extensive set of activities that assists a company supervise its business.
The main objective of ERP is to ease the flow of info so business decisions can be data driven. ERP software suites are designed to collect & organize data from different levels of a company to offer supervision with insight into key performance indicators in real time.
At Shiftu Technology, we offer a total integrated ERP software solution that helps organizational practices associated to production, sales and distribution and also retailing and repair oriented businesses.
Today there's a great demand for capable systems, which provides dynamic controls & highly accessible informational access to sustain strategic decision making, to survive in the strict business environments and our integrated ERP solution exactly do that.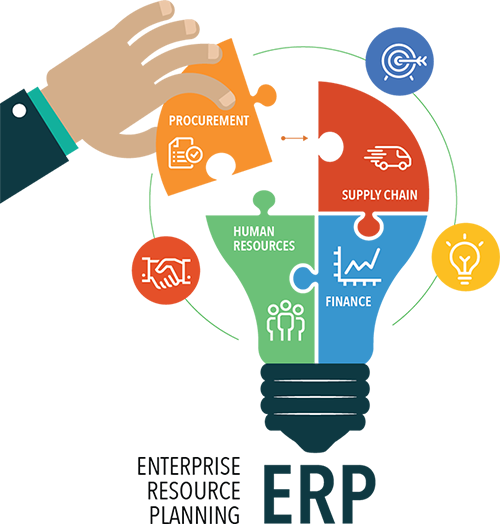 We offer robust, scalable and flexible ERP solutions, designed to sort out organizations difficulties. We offer a complete system to take care of entire information management requirements across diverse business functions. Integrated architecture decreases information silos & facilitates precise information recording & processing to serve unique requirements of business functions such as manufacturing, supply chain, retail, etc.
Industry expert at Shiftu Technology offer you highly flexible & customizable solution to sustain organizational structures. The custom ERP solutions are up-to-date with provisions to house new releases, safeguarding your investment from getting outdated.
Combined architecture with superb versatile features make our ERP solution much admired in different business sectors.