Shiftu Technology serves IT industries with an intuitive business management software platform used to run IT business and can be integrated easily with the other third party tools and serving clients. Our easy to use online software organises business finances in secured platform. Shiftu's IT Management software integrates with your help desk, network monitoring and many more.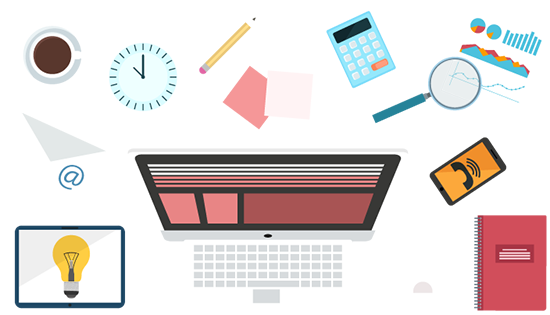 Few modules covered by this software are
Shiftu's IT Business Management software provides object oriented indicative business oriented solution where your organization's IT spending is managed, operated and controlled by reviewing through distinctive dashboard.
Call us now for a demo : 0674 6008111
Asset Management Module:
Report on assets and inventory metrics
Managing network, Exchange and licensing etc
Hardware asset management
Virtual Contract Module:
Billing options
Service bundle contracts
Master-Slave contracts
Executive dashboard and reports log
Customized notifications
Service Desk Module:
Managed customer queues
Client Access Portal
Automated surveys and benchmarking
Outsource Management module
True, integrated and context sensitive knowledgebase
Service Level Management module:
Improved service delivery
Key performance indicator
Performance targets by priority
Customized service levels
Automated workflow
Improved escalation rules
Intuitive Dispatchers Workshop
Service call mappings
Create work statements from the field
Automate workflows and real time notification system
Integrated support ticket system & service call info
Multiple resources assignment
Automated ticket management
Time and Expenses Module:
Tracking and monitoring bill assets
Improved expense tracking
Accurate timesheets
Detailed expense reports
electronic sign-off
Enhance routing approved workflow
Proxy time entries
Integration with employee payroll and accounting information systems
Outsourcemanagement module:
Outsource dashboard management
Virtual service network
Outsource to any partner
Work seamlessly with service networks
Real-time access to support ticket status
Accepting tickets
Project Time Management Module:
Projects dashboard
Real-time reports
Projects timeline reviews
Reusable project templates
Auto capture of project time and expenses
Create project teams
Billing Management module:
Intuitive and approved billing system
Key variable filtering system
Adjustment of billing and contracts
Customized invoice formats
Batch invoicing system
Features of Shiftu's IT business management software are:
Estimating the ongoing project cost by key cost drivers
Full IT revenue transparency based on consumption metrics
Allocation of service costs based on consumption
Forecasting of future costs and impact of changes on costs
Allocating technical services and building-block cost components
Maximizing visibility into supported services
Managing demand vs. Supply resource
Identifying critical issues presenting business risk
Managing staff and contractor capacity projects
Coordinating project related activities and changes
Moving to proactive vendor management
Consolidating vendor and contract portfolio
Eliminates penalties and other unnecessary maintenance
Increasing business value by strategic vendor relationships
Monitors supplier performance
Driving down overall IT expenditure
Risk Management Software
Using Shiftu Technology's IT business management solution various benefits achieved are:
Improved service quality
Reduced support calls and costs
Accessing third-party integration
Decreased call abandonment rates
Keeping users and service desks up to date
Reduced training costs throughout the organization
Adding and maintaining reports on inventory items
Tracking inventory status across unlimited locations
Assigning inventory items to accounts
Complete project order and history