content management system (CMS)
Shiftu Technology working since 2011 in INDIA is the fastest growing IT Software Company, working on JOOMLA. We are providing the best development of web site and web design. Joomla is a powerful content management system (CMS). It allows anybody with basic computer skills for editing and managing a website. There are also many plug ins available for extending the functionality of a web such as including document management, directories, forms, newsletter management and any others.
At Shiftu our professionals expertise in utilizing different Joomla features in order to improve the visibility and appearance of your website. Joomla supports the coding to make your website well-matched and well functioning for different browsers and thus supports internationalization. Unique features of Joomla content management system (CMS) are:
Complete document management system for web sites
Multiple language supports
Excellent user management and better user experience
Effective menu management of web site
Effective SEO management
Multiple template supporting
Integrating search module system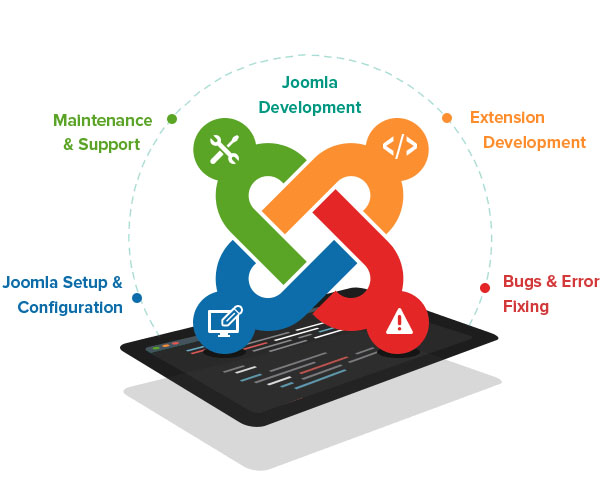 Joomla development
Shiftu helps its clients understand the importance of a well-developed user interface for better user experience. We work alongside of our clients to understand their business needs and additionally, we make sure that our clients' ideas are implemented too on their site, so that their web site does what their business needs. Our Joomla Developers team is competent and skilled enough to handle your Joomla web development requirements. We have been continuously working on the development and deployment of wide array of Joomla projects serving from a simple websites to complex E-commerce website designs and applications. We are experienced in delivering quality custom web applications to our clients. Our Joomla Experts value your time and make an additional effort to deliver you quality projects in designated time frame.
Order now Joomla development or customization solution for your web site. Call 0674 600811
Services
Shiftu Technology Joomla Development Services include
Joomla Website Designing
Custom Template Designing & Development
Joomla CMS web site Development
Joomla Content Development
Joomla Ecommerce Website Development
Joomla Interent Application Development
Joomla Extension module Development
Joomla Plug-in Development
Joomla SEO service
Joomla web portal development
Benefits
Benefits of Shiftu's Joomla web development
The fastest and the most affordable way of web development
Joomla component development
Comparison chart for site management solutions
Customization services best suiting the needs of organization
Open Source development plat form
Thousands of plug ins and add-ons.
3rd party components, modules and extensions available
Anytime professional Joomla support
Express Joomla! Installation and component fine tuning system.
Transparent maintenance services
No more mysterious additional fees.