Shiftu Technology is a premier web development and programming services providing company. We have complete technical knowledge and sound expertise of development. We have development skills like custom web development, Static web development, Dynamic web developments, E-commerce site Development, Web Application development relying on various technologies.
Every solution that we deliver to our clients incorporates the best technology and development processes from us so that the desired objectives and priorities of our clients are completed timely and efficiently. Our relevant design and tested method ensures that the application we develop will evolve along with the customer's business model and meets their requirement.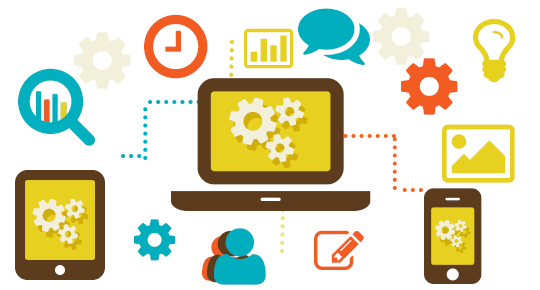 WHAT WE DO
We at Shiftu Technology mainly focus on new technologies in the present scenario of web development. Our professional web development services suit every business from every industry. We specialize in developing simpler to complex web applications at an affordable price with right mix of professional look and easy navigation and will optimize any website from small personal sites to database driven corporate websites and shopping websites. Here outlined some of our domain Expertise:

Joomla development
Content management framework, Content management system. … Joomla is a free and open-source content management system (CMS) for publishing web content. It is built on a model–view–controller web application framework that can be used independently of the CMS.

WordPress developement
WordPress is a Content Management System (CMS) and blogging platform used to build fantastic websites. It is a web-based software with an easy-to-use dashboard that makes managing your website's content simple and straightforward.

PHP
PHP (recursive acronym for PHP: Hypertext Preprocessor) is a widely-used open source general-purpose scripting language that is especially suited for web development and can be embedded into HTML.

.Net
.NET is a Microsoft web services strategy to connect information, people, systems, and devices through software, making it easier for users to share and use their information between multiple websites, programs, and computers.

XML
In computing, Extensible Markup Language (XML) is a markup language that defines a set of rules for encoding documents in a format that is both human-readable and machine-readable. The W3C's XML 1.0 Specification and several other related specifications,—all of them free open standards—define XML.

XHTML
Extensible Hypertext Markup Language (XHTML) is part of the family of XML markup languages. It mirrors or extends versions of the widely used Hypertext Markup Language (HTML), the language in which Web pages are formulated.
CSS
Cascading Style Sheets (CSS) is a style sheet language used for describing the presentation of a document written in a markup language.

Ajax
Ajax is a client-side script that communicates to and from a server/database without the need for a postback or a complete page refresh. The best definition I've read forAjax is "the method of exchanging data with a server, and updating parts of a web page – without reloading the entire page."

Flash Action Script
ActionScript is an object-oriented programming (OOP) language that is designed specifically for Web site animation. Originally released with Macromedia Flash 4 and enhanced for Flash 5, ActionScript is a sophisticated version of the script language introduced in Flash 3.

JavaScript
An object-oriented computer programming language commonly used to create interactive effects within web browsers.

Java
A general-purpose computer programming language designed to produce programs that will run on any computer system.

MySQL
MySQL is a freely available open source Relational Database Management System (RDBMS) that uses Structured Query Language (SQL). SQL is the most popular language for adding, accessing and managing content in a database. It is most noted for its quick processing, proven reliability, ease and flexibility of use.
Website Development
We offer high-quality web development services that will make your business stand out online on the edge of competition. We have the capability to handle any complex project of any kind.
Website Application Development
Shiftu Technology is a premier web development and programming services providing company. We have complete technical knowledge and sound expertise of development.
We can develop all complex web applications that can help our client business run more efficiently online. Few examples are such as lead tracking systems, ecommerce websites, technical support forums, chat rooms development, interactive and much more. We operate with a wide range of programming languages and can develop almost anything you need by pre-build the application and modifying it.
Our professional development service portfolio separates us from our competitors. We have an ample amount of web development experience that makes proud about our services. We have multiple numbers of satisfied clients all over the globe who always rely on Shiftu Technology for developing their business. We always commit of delivering services timely and at your affordable budget.
Our strategic development procedure ensures the completion of the following project cycle
Identifying and Defining the business project structure of our clients.
Evaluating and assessment of project risks
Designing a vision statement and defining scope of the project.
Defining customer requirements and user parameters.
Developing a solution concept for base line requirement.
Identifying and assessing risk mitigation plan.
Accomplishing the project.