CONTENT MANAGEMENT SYSTEM (CMS)
Shiftu technology is a premier WordPress service provider which offers services like custom WordPress Web Design,Redesign, WordPress Web Maintenance, WordPress SEO service, WordPress Customized Website service, WordPress plug in integration etc. at affordable pricing. We have wide customer data bases across multiple countries by delivering our reliable services.
Other WordPress Services from Shiftu Technology:
WordPress as an outstanding Content Management System (CMS), is advancing day by day in today's website developing industries. WordPress serves with powerful plugins and templates which helps in building wide varieties of web sites such as blogging site, corporate or E-commerce site with fasteest delivery. It is the reason that most of the sites are being developed by WordPress . Now in all industries follow the trend of PSD to WordPress conversion. Converting PSD (Photoshop document) to WordPress is be an effective and efficient technique that deliver a highly innovative graphic website. So we Shiftu Technology bring you outstanding PSD to WordPress conversion services.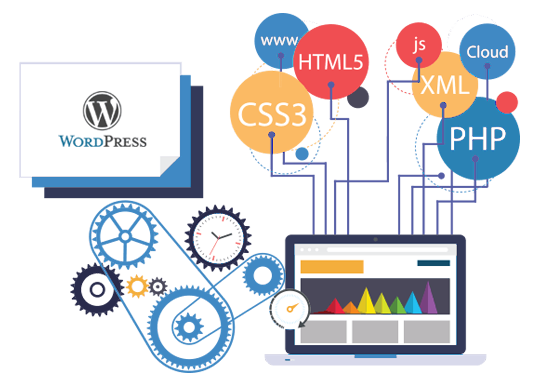 WordPress Development
We specialize in providing custom WordPress solutions and services. WordPress is our key tool to use for any website, whether it is a blog or search engine or a CMS (Content Management System) website. We will serve you on any level of your project that you may need support with. Our exclussive services are for anyone who needs a professional WordPress installation and configuration with themes from any professional WordPress theme provider.
Call us now @ +91 674 600811.
WordPress Development Services offered by Shiftu Technology includes:
Custom web-based applications building through WordPress
WordPress theme/template creation
Development of customized WordPress plug ins
Customized WordPress theme designing
Migrating from other blogging systems to WordPress
WordPress server and domain migration
WordPress theme/template designing
WordPress up gradation
WordPress SEO (Search Engine Optimisation) services
WordPress Security Auditing
WordPress technical supports
The service includes
Installing a concurrent version of WordPress
Creating a database to be use by WordPress
Installing a theme of your choice
Installing advanced Ping list
Installing a robots file to guide search engine indexing
Configuring a sitemap to improve search engine rankings
Setting up permalinks to improve SEO of your web site
Installing our selected standard & advanced plug ins
Configuring spam protection
Creating a customized RSS feed to improve your site
Adding company logo and graphics